Design Your Die Set
This feature allows you to design and visualize your custom die set. You can see all of the parameters of your die before submitting for a quote.
Before you use this feature:
Please first check out our large range of

 

ready-to-ship dies

 

in case we already make something which suits you. 
If you need a different design to what you can find here, you can just complete the form in (step 6) or send us an email with your requirements to info@pelletpressdiesets.com.
Live 3D Preview:
Click and drag to move the 3D model.
Important:
Please note that spacers and ejector sleeve are not represented in 3D model but are included in the set and in the provided pricing.
Reference Cross-Section: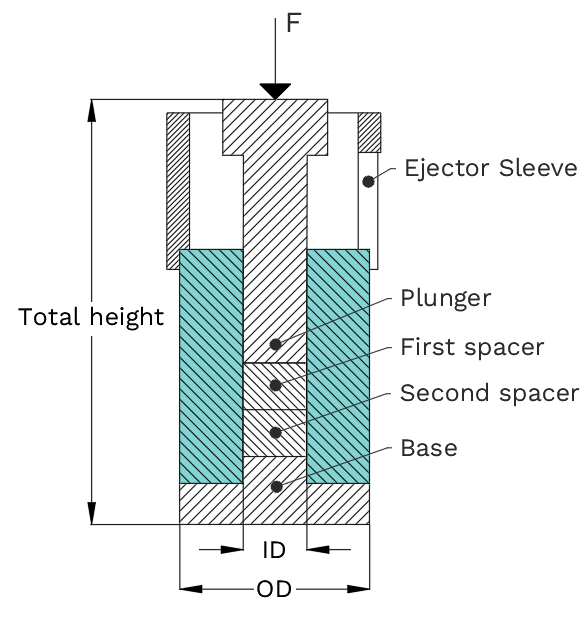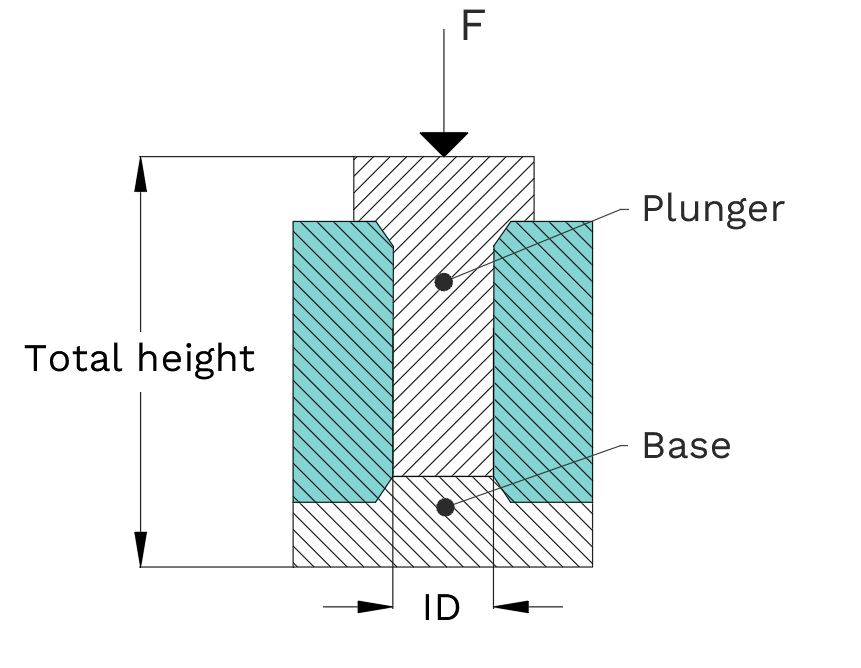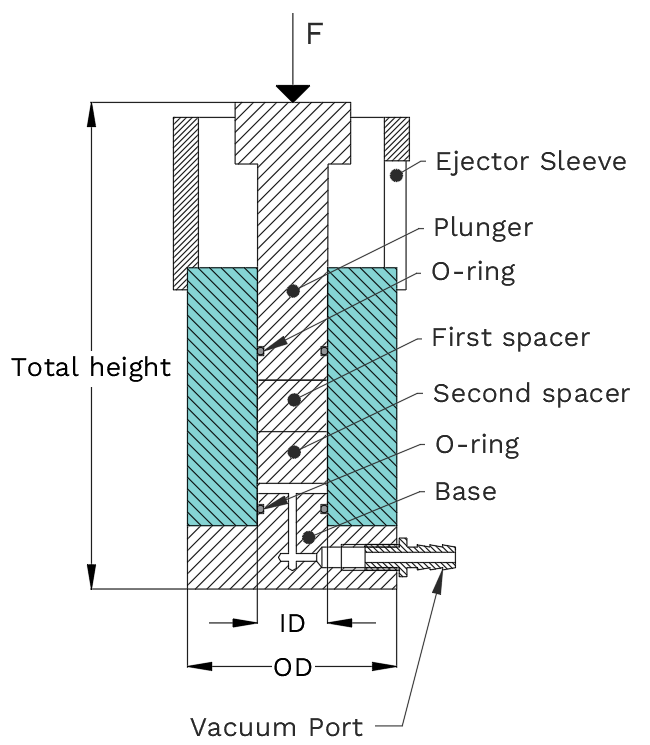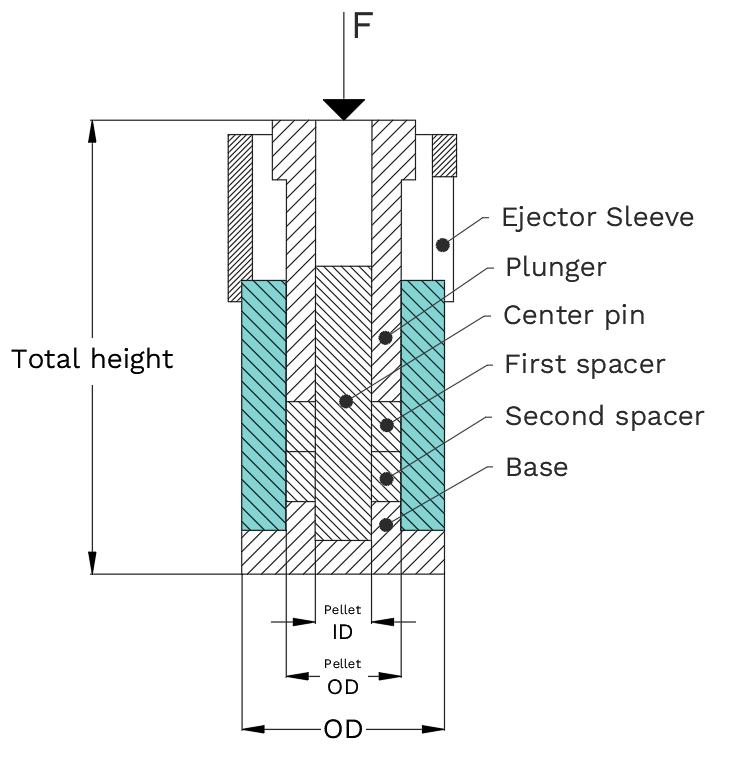 Step 1: Select pellet geometry
Step 3: Change parameters
?
General dimensions
---
Inner Diameter =
Pellet Outer Diameter =
mm
Pellet Inner Diameter =
mm
?
Die sleeve height
- Use recommended?
---
?
Outer diameter
- Use recommended?
---
Note: Inch allows increments of 1/16. For smaller adjustments of ID, please select mm or specify in notes.
Step 4: Check max. recommended load
The maximum force is calculated by modelling the stresses in your custom die set, using real measured yield stresses for our high strength steel and adding in a safety margin of 50%. For the majority of cases, you can press with forces much lower than this. Never press beyond the yield strength, this can lead to catastrophic failure.
Step 5: Check technical specifications
| | |
| --- | --- |
| Material | |
| Max. Pressing Force | |
| Recommended Pressing Force | |
| Pellet Geometry | |
| Set Variant | |
| Inner Diameter (ID) | |
| Pellet Inner Diameter (pID) | |
| Inner Length (L) | |
| Inner Width (W) | |
| Outer Diameter (OD) | |
| Total Height (with spacers) | |
| Total Height (no spacers) | |
Step 6: Need a quotation?
State / Province / County:
*
Additional comments:
Do you have any files (drawings, sketches, images) you'd like to attach? If so, please let us know in the text field above and we'll get back to you so you can email us your files.